5th, Marshal St., El Mashayah El Sofleyah St., Second floor. Mansoura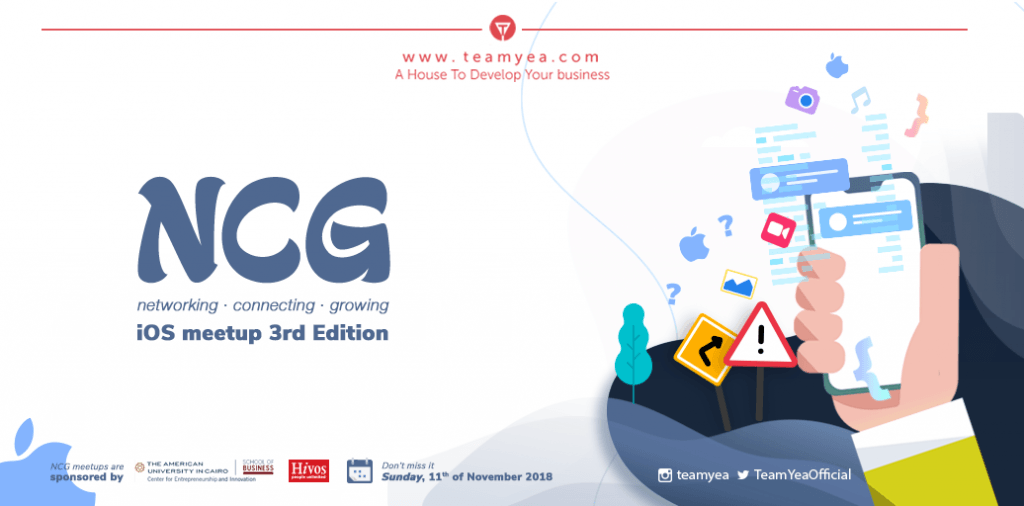 Make it happen!
Whether you are a veteran iOS developer or you are going to start out, the NCG Meetup is for you. Let's meet at the third iOS Meetup to share knowledge, projects and opportunities on Sunday, 11th of November 2018.

Experienced developers, newcomers, and people with ideas are all welcome!
Meetup Points
1- Optional unwrapping
2- Memory leaks
3- Equatable/ Comparable protocols
4- Advanced Debugging (LLDP) 
Moderated by:
Mohamed Anwar,
IOS Developer and MoonWalker with 2 years Experience


P.S. you need to receive a confirmation email to attend "Check your email inbox/promotion tab" to get your invitation.