The 1st Professional Voice-Over Workshop
Starts November 18, 2018
Ends November 28, 2018
5th, Marshal St., El Mashayah El Sofleyah St., Second floor. Mansoura
Early Bird 400 EGP - late Owl 500 EGP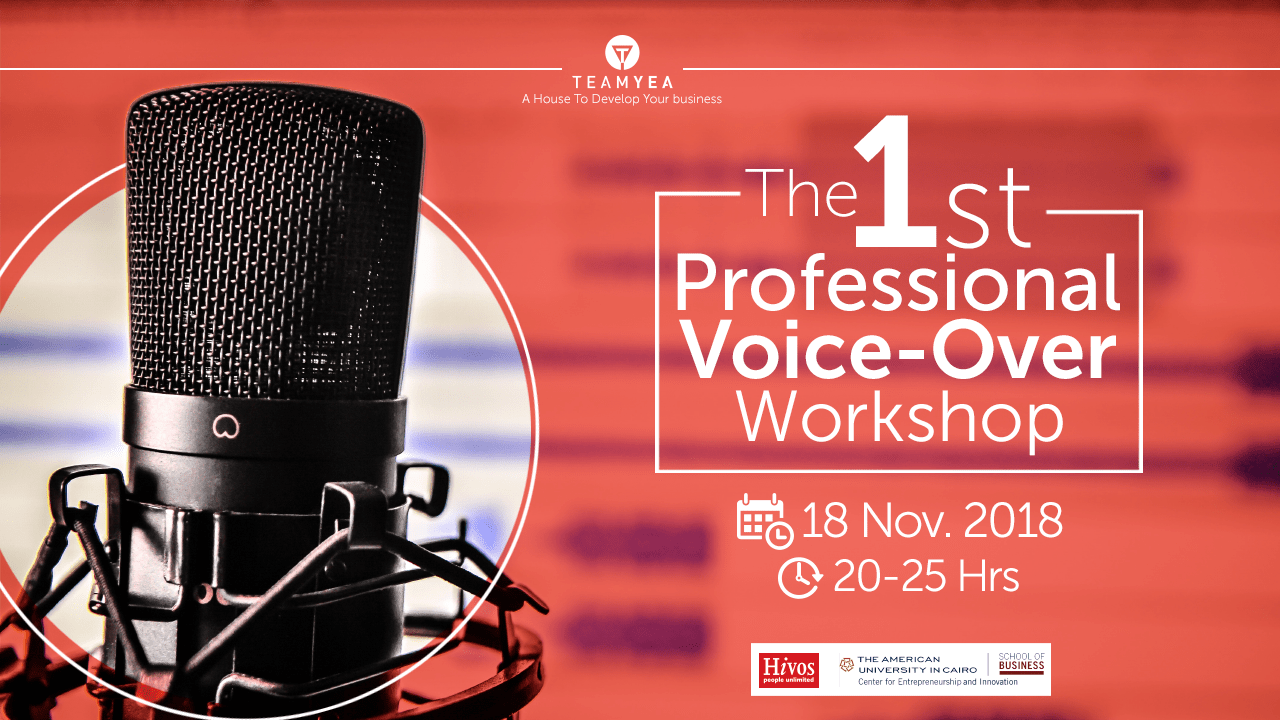 Each brand has a special concept, tone of voice and target audience!
That's why the Voice-Over plays a vital role in delivering the brand message and rich information in no-time. During the Voice-Over workshop, you would understand different factors which could help you to be a professional voice-over artist.
Workshop Content
C-What do you need to be a voice-over
G-Equipments and hardware
1. Mics (types/uses/differences)
2. POP filter and (Explosive Letters)
3. Sound Proof Insulation + Vocal Booth + DIY tutorial + (Brief about Echo vs. Reverberation)
* Top SE softwares and their uses.
*Stage 1: Learning the Basics:
b. When to Use Waveform and Multitrack
c. Exporting Entire Sessions vs. Exporting a Waveform Audio
d. Recording and Exporting Audio
i. SFX and Effects Rack Overview
c. Enhance your vocal takes
d. Advanced Noise Reduction
Presented by:
Mohamed Fayez,
Voice-Over Artist with +5 years Experience

"18,20,22 Nov, 2018 from 4PM to 8PM"
"25,27,29 Nov, 2018 from 4PM to 8PM"
Early Bird: 400 EGP "till 10 Nov 2018"
Extras:
-You would get 1 free hour to use VoiceOver room to record your samples
– 20% Discount for the next 2 of booking the room